portable colonic irrigation machine



Enquiry Now!
portable colonic machine
portable colonic machine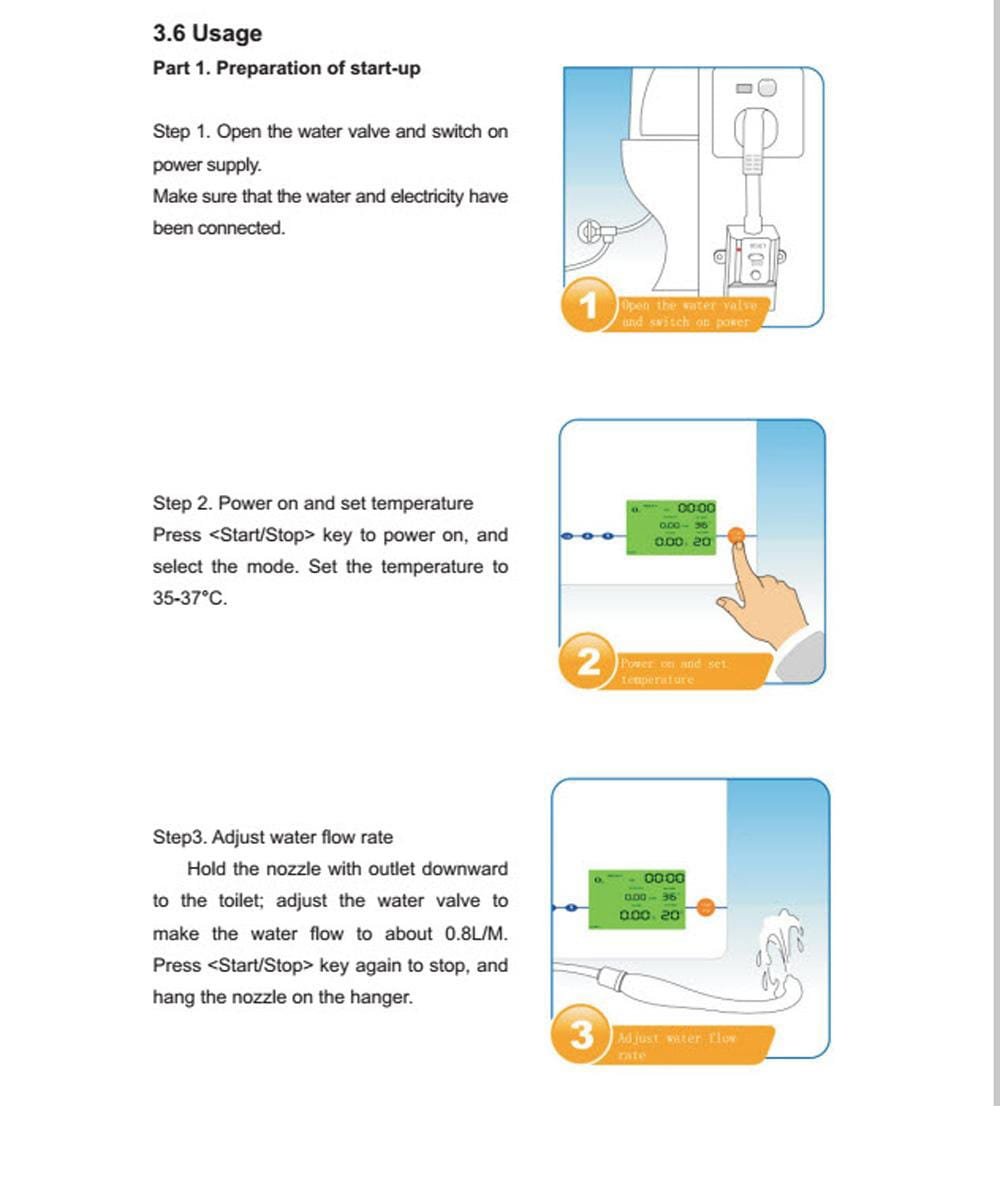 portable colonic machine
What is portable colonic irrigation machine?
Onsite portable colonic irrigation machine service
Preoperative Colon Cleaning
Outstanding features:
Portable design, small and compact, no installation needed
2L water tank with heater
Flow and temperature can be adjusted
Full parameters indicated on LCD screen, including the temperature, flow, and alarms
Alarms for safety protection
Mineral filter installed
Easy operation, convenient and practical:
Remote controller
Voice Prompt
Blue light for level indication
Remaining water drain system
Work with 3 types of nozzle
Specification:
Water storage Capacity ≥ 2.0L
Rated Voltage AC 220V
Rated Frequency 50Hz
Rated Power ≤1000W
Noise Level ≤70dB Average
Weight Net2.3kg/Gross 3.4
Environmental Conditions
Environmental Temperature: 5~40℃
Relative Humidity: ≤75%
Atmpspheric Pressure: 75~106 Kpa
Power: AC220V/50Hz
portable colonic machine
portable colonic machine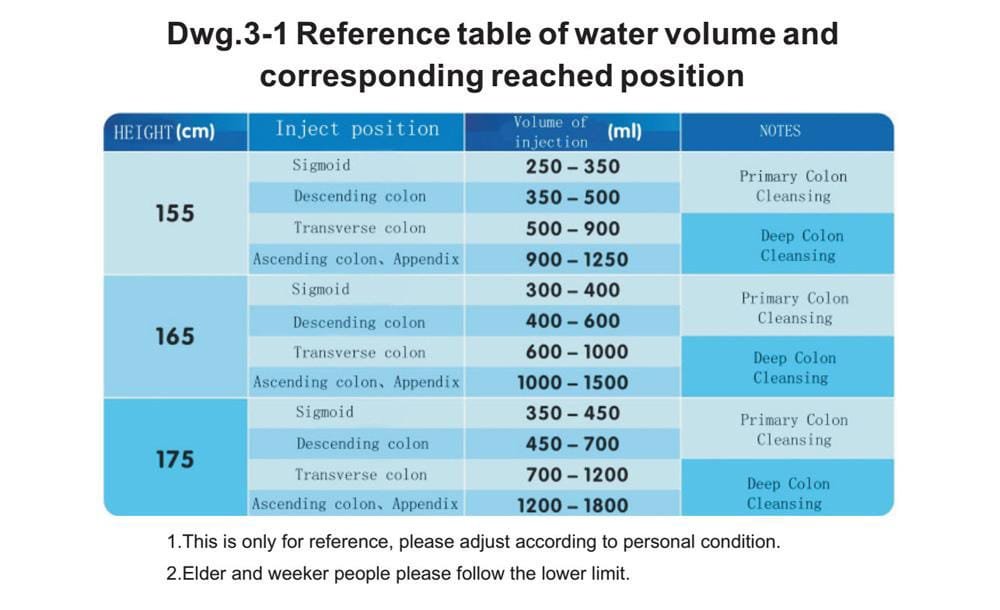 portable colonic machine
What is colon hydrotherapy? (hydro colon therapy)
Colon hydrotherapy is the delicate washing of the colon with warm water, to expel encrusted fecal residue, gas and mucous plagues. This enables essential nutrients to be retained all the more effortlessly and abandons you feeling revived and lighter. Colonics can also help your colon heal itself back to its original form. Colon hydrotherapy involves the safe, gentle infusion of water into the colon via the anus. There are absolutely no drugs or chemicals used during the procedure. A healthy gut flora is essential for optimal health. This important organ is usually overseen during our daily lives. When the colons fail to perform its duties, the body starts to function at a much lower efficiency resulting in chronic diseases.
portable colonic irrigation machine
clysmatic colonic hydrotherapy machine
portable colonic machine
Colon Hydrotherapy and its clinical applications
Colon irrigation may help greatly in enhancing the ability to absorb many vitamins, minerals and essential fatty acids
In our medical clinic we find colonic irrigations are one of the most important treatment modalities available for a multitude of health problems. Many health authorities feel that disease begins in the colon. To be in optimum health the colon must be functioning normally. I believe that the colon is one of the most neglected areas in the medical establishment. One of the major indications for colon hydrotherapy is constipation. Before discussing the effects of constipation, I will first give a description of how a colonic irrigation is carried out (some technical aspects about the colonic machine) and what some of the benefits would be from such a treatment.
The usual colonic treatment lasts 45 minutes. A small speculum is inserted into the patient's rectum. This speculum is then attached to a plastic hose which connects to the colonic machine. The colonic therapist then adjusts the volume and temperature of the water coming out of the machine which runs through a plastic hose into the patient's rectum and through the entire colon. The patient is temporarily filled with a certain volume of water to individual tolerance. This will induce peristaltic contractions in the colon, and the patient will begin to expel fecal matter through the colonic hose which leads back to the colonic machine and through a clear plastic viewing tube. It is quite interesting to see what is expelled during a normal colonic treatment. One may see mucous, parasites and very old feculent material (noted by its dark black color) pass through this tube. This old feculent material may have been lying in the patient's colon for years. It looks like vulcanized rubber and has that kind of consistency. In addition, the patient may experience sensations of warmth due to the presence of toxins is the feculent matter.
While the patient is receiving the colonic treatment, the colonic therapist slightly massages various parts of the abdomen to help loosen and dislodge areas of fecal impaction. It is very important that the therapist use proper amounts of water. If the therapist uses too much water, the treatment may be uncomfortable or painful and may lead to negative results. If this therapy is conducted properly, it should not be painful or uncomfortable. In addition, when less rather than more water is used, the patient's colon is forced to do more work, which is an important first step in restoring normal peristaltic activity to the diseased colon.
It should be noted that most patients need a series of colonic irrigations, not just one. The patients may expel considerable gas during the first few treatments. It usually takes a few treatments before one starts dislodging old encrusted feculent matter. One should remember that it usually takes years for the colon to become clogged up with its own waste products. Therefore, one should not be impatient when pursuing a therapeutic course of colonic irrigations.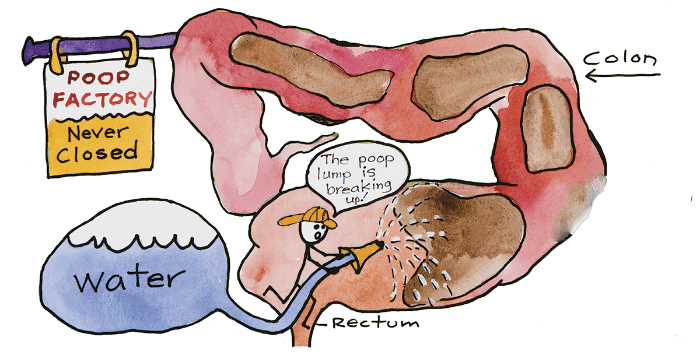 libbe colonic device for sale
Who need cPortable colonic irrigation machine?
As a colon hydrotherapist you will develop a well-rounded awareness and expertise as a digestive consultant.Medical Doctors (MD's, ND's) Chiropractors, Nurses, Licensed Acupuncturists, Osteopaths, professionals involved in colonoscopy procedures, pre-endoscopy preparation.
---



| | |
| --- | --- |
| | |
| Sale Cousultant : Mrs Lucy | Sale Consultant : Mr Mark |
| | |
| | |
Related Items